The curtain can show the host taste
$69.99
In the whole home furnishing decoration, each place can reflect whether the host has pay attention to the design. The curtain can represent the mood of people, it is the wizard of the whole space, whether in the bedroom or living room, curtains, both can play a great decorative effect. The curtains always show the favorite and the taste of the host. In the early autumn, we should choose a good curtain to provoke the girder of the decoration. Here we would like to introduce some cool curtains and hope it will be helpful.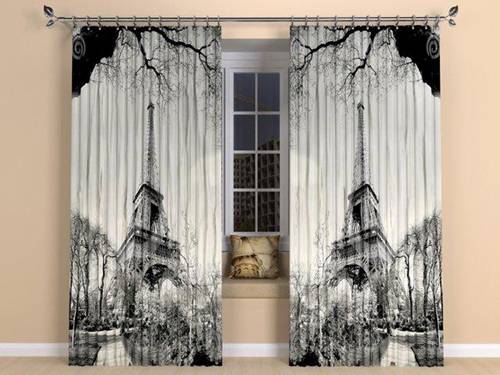 The bedroom as their headquarters is sure to be well dressed up. You can soak a cup of tea and quietly read a book when you sit on the bed; this is a very comfortable thing. At this time, a good curtain is also able to give us a good mood, we can choose a coffee color curtain, the curtains would not appear very unassuming, meanwhile it is also full of the vigor, and it looks very elegant, and gives people a very good feeling. Nowadays the coffee color is widely used in different areas, from the cloth to the furnishing decoration. Especially the young men are fond of the coffee color. And choose the coffee color curtain help make the room full of the modern feeling.
Another cool curtain we recommend is light green; it does not have the gorgeous color, only emphasize the elegant. It all begins with the pale green, when we open the window, the sun shines through the curtains, printed in the endless green which is uniformed with the elegant style of the interior room, it will make people feel very comfortable. And the design of the head curtain is also very special. The lace makes the whole curtain not dull and looks very harmonious.
Fringe curtains are always attracted by people so we use its style to decorate our living space, white and blue colors mix fringe make the room look more elegant, if match the curtain head with coffee color, it will make the room look more fresh and natural. The fringe curtains just show the simple idea of the house decoration, the fringe curtains show the host favorite and it should also matched with the other decorations and furniture. Well match will display the beauty of the room. Although the life is pursuing the simple, we should emphasize the sentiment.